Hormonal Contraception
Effective Hormonal Contraception
At Metropolitan Family Planning Clinic we offer proven hormonal contraception options where one of our expert staff will help guide you in selecting the best option for you.
Hormonal Contraception use various types of female hormones to prevent ovulation (the release of an egg) so it cannot be fertilized by sperm from a man.
Other changes in the uterus make it unlikely that a pregnancy will develop. Hormonal methods come in a variety of forms such as a pill, a patch worn on the skin, a shot, a ring inserted in the vagina, an implant in the arm, or a device inserted in the uterus.
BELOW are a wide range of Hormonal Contraception methods: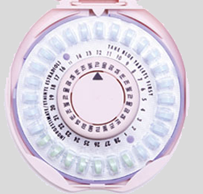 Oral Contraception (The Pill)
There are a variety of birth control pills available depending on dosage and desired frequency of menstrual period.
Must take the pill everyday, approximately the same time each day.
If missed, you could become pregnant. Speak with your doctor.
A prescription is required for this type of contraception.
The pill does not protect against sexually transmitted diseases (STDs)
The pill is SAFE, EFFECTIVE, and CONVENIENT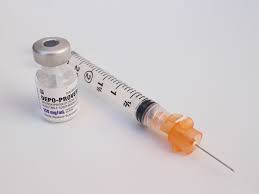 Depo Provera
Greater than 99% effective
Only contraception injection currently available
You receive an injection every 3 months (12 weeks)
Ovulation may be delayed up to 1 year
Does not protect against sexually transmitted diseases (STDs)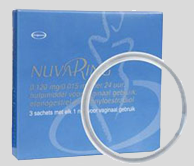 NuvaRing®
Greater than 99% effective
The only 1 vaginal ring currently available
Each month NuvaRing® is inserted into the v agina and left in place for 3 weeks. During week 4 you do not wear the ring.
Once stopped, it may take a few cycles before you can become pregnant
Does not protect against sexually transmitted diseases (STDs)
For more information please visit NuvaRing® (www.nuvaring.com)

The Patch (Ortho Evra®)
Greater than 99% effective
The only 1 patch contraceptive currently available
The Patch is available once a week for 3 weeks. During week 4, no patch is used
Once stopped, it may take a few cycles before you can become pregnant
Does not protect against sexually transmitted diseases (STDs)
Prescription required
The Patch is SAFE, EFFECTIVE, and CONVENIENT
For more information please visit the Ortho Evra® (www.orthoevra.com)